Thank You to Mike and Donna Bennett, Liberty Akitas, for allowing us to have this special girl!
As her name states, she is a little Flirt! She has not met a stranger, and will crawl into any available lap for cuddles, nibbles and kisses!
She is very smart too so this little girl has brains as well as beauty!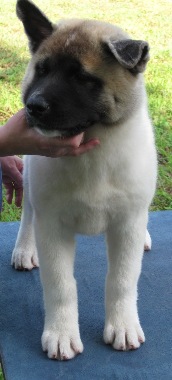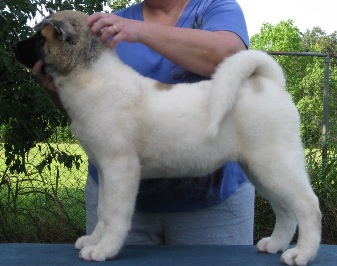 Flirt
March 28th, 2012
Ch. Liberty's High Voltage
Ch. Dune's Bark At The Moon
Ch. Kumite's Artic Blast of Shenkinah
Ch. Kiowa's Chyna At Dune
Ch. Liberty's Fun and Games At Kaizen
Ch. Liberty's Game Over
Ch. Liberty's Delicate Question
Ch. Liberty's Zest For Life T.T.
Ch. Liberty's Zomething Special T.T.
Ch. Mito's Zomething Different T.T.
Ch. London's Buckingham Palace T.T.
Ch. C'Side's Keepin Up Appearances
Ch. Stejen's The Rest Of The Story
Kuroi Kao Sassy Mercedes
This page was last updated on 07/28/2012